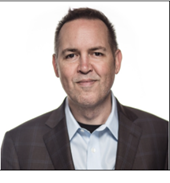 The 16th episode in Tech Alpharetta's Driving Innovation podcast series features Richard Oesterreicher, CEO of Alpharetta-based Streaming Global.
Streaming Global provides a technology solution for over-the-top (OTT) and on-demand streaming services. The company has reinvented the way media is delivered, making it ideal for streaming Video On-Demand (VOD), 24/7 OTT channels and live events with single and multi-stream content. The Streaming Global patented software technology significantly reduces the cost of delivering live, linear, and VOD media over any network infrastructure.
Oesterreicher, a serial entrepreneur and accomplished inventor, joined Streaming Global as CEO in 2018. He has over 30 years of experience building technology businesses with world-class teams, focused on innovation in 3D computer graphics, digital media streaming, and internet scalability. In the early 90s, Oesterreicher joined Microsoft's Advanced Consumer Technologies Group and later became the founding Group Development Manager for the company's Digital Media Group. Throughout his career, he has led both software and hardware development companies. His hardware company created a new type of computer explicitly designed to be the fastest digital media streaming server on the planet.
"There's always room for improvement in technology, so there is always business opportunity in technology," says Oesterreicher.
Listen to learn more about Oesterreicher's professional journey to startup success.