Recurring Center Events
[table id=2 /]
Cyber Drill – Responding to a Real Time Cyber Security Breach
October 11, 2018 @ 3:30 am

-

5:00 am

$25
Cyber Week 2018 is Coming this October 8-12
This October 11, Tech Alpharetta is proud to host the first Cyber Week Event in Alpharetta:
Cyber Drill—Responding to a Real-Time Cyber Security Breach
Our panel of experts will guide you through a real-time cyber drill, advising you and fellow attendees on how to craft a best-practices response to a cyber breach. Don't miss this hands-on opportunity to learn from the experts!
Our panelists: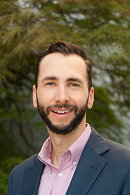 Evan Glover, Chief Counsel, Software & Services, NCR
Evan Glover provides practical legal advice and guidance to solve complex technology and commercial problems. He serves as Law Vice President, Chief Counsel of Software & Services at NCR. Before that, Glover was senior counsel to The General Electric Company and general counsel for Sony's mobile group companies in the Americas. He also previously served as counsel to Sage Software. Glover started his practice at King & Spalding in 2001.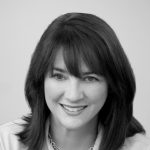 Genna Keller, Co-founder, Trevelino Keller (PR, Crisis Communications)

Doug Hudson, Cyber Risk Advisory, Coalfire
With over two decades of information security and consulting experience, Doug's comprehensive knowledge in risk assessment procedures, infrastructure security, organizational security policy, advanced threat protection, authentication methodologies, SIEM, and vulnerability/penetration testing. An information security thought leader utilizing various security tools including; Snort, Kali, OpenVAS, Nagios, and Metasploit, among others.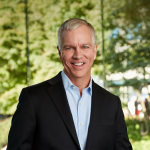 Dan Shroeder, Partner-In-Charge, Information Assurance Services,
Cyber Risk & Resiliency, Aprio
Dan is the founder and leader of Aprio's Information Assurance Services that serves leading national and international tech-based businesses with services such as: Cyber security risk assessments and certifications including ISO 27001; Privacy compliance assessments and planning including GDPR, HIPAA and the California Privacy Act of 2018; Cyber resiliency assessments and certification; PCI DSS; AICPA SOC / SSAE 18 Reporting including SOC 2 and SOC for Cyber Security; Vendor and third-party risk management program design and execution.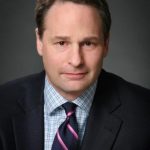 Moderated by: Justin Daniels, Shareholder, Baker Donelson,
& founder of Atlanta's Cyber Week
Justin Daniels is a thought leader in cybersecurity who believes cybersecurity must be treated by the c-suite as a strategic enterprise business risk. He provides strategic advice to companies to help them understand cyber risk and create a comprehensive approach to address it. He specifically advises on cyber business and legal issues in mergers and acquisitions, investment capital transactions and related due diligence matters, information security plans, incident response plans, vendor and customer contracts and cyber insurance. Justin is an attorney with Baker Donelson, where he specializes in M&A and other business transactions.
When: Thursday, October 11, 7:30 am-9 am
Where: Microsoft Technology Center, 8000 Avalon Boulevard, Suite 900, Alpharetta, GA 30009
Cost: $20 in advance, $25 at the door, includes breakfast
Open to tech executives and tech professionals only, please.
Thank you to our Event Sponsors:

Thank you to our Promotional Partners: